Bohanon & Associates Land Surveying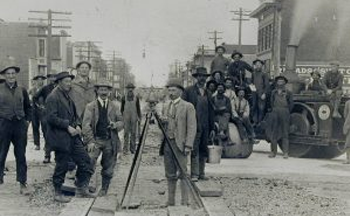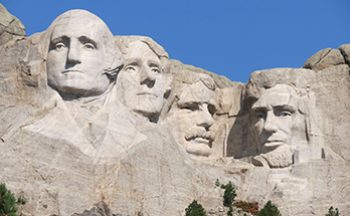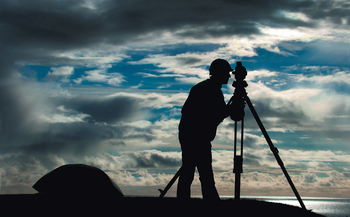 Surveying + Mapping Services in Ocala/Marion County and All of Central Florida
Our goal at Bohanon & Associates Land Surveying is to maintain long-lasting relationships with our clients based on exceptional service combined with accurate and timely delivery that meets our customers' needs. We will take all necessary measures to ensure every project's success by striving to meet and exceed our client's expectations.
We are licensed and insured land surveyors in the state of Florida. We service most counties in the state of Florida.
Surveying + Mapping Services
Residential + Commercial Surveying
Measurement and mapping of your property using mathematics, specialized technology and equipment. Surveys provide crucial information for home buyers and property owners to help you understand exactly what you own and where you may build or improve.
Boundary Surveys
A boundary survey is a process carried out to determine property lines and define true property corners of a parcel of land described in a deed. It also indicates the extent of any easements or encroachments and may show the limitations imposed on the property by state or local regulations.
Elevation Certificates
An Elevation Certificate is an important tool that documents your building's elevation. If you live in a high-risk flood zone, you should provide an Elevation Certificate to your insurance agent to obtain flood insurance and ensure that your premium accurately reflects your risk.
Specific Purpose Surveys
A Specific Purpose Survey is a unique survey permitted only where unusual conditions make impracticable or impossible the performance of one of the standard types of surveys permitted by the Florida Administrative Code.
Site Plans/Home Construction Permits
Bohanon and Associates provides expert advice and site planning solutions for many types of properties throughout Florida. Whether your residential property is vacant, underutilized or needs redevelopment, our Site Planning Services will provide schematics that fit your permitting needs.
Radial Surveys
Radial surveys are surveys in which arbitrary points (vertices) are to be located and connected to a 'control point'. It is assumed that the accuracy of the survey technique is sufficient to locate any points with acceptable accuracy. This type of survey is used for general land and seafloor mapping.
Construction Layout
A surveyor uses their skills and knowledge to interpret the plans provided by the engineer or architect. By doing so, the contractor can rely on the accuracy and reliability of the layout provided. This relationship acts as a crucial step in construction that influences whether a project finishes on time, within the budget, and error-free.
Mortgage Surveys
Also known as a Title Survey, a mortgage survey is generally conducted to determine land boundaries and building locations. A relatively simple survey, it will note buildings, sheds, fences, easements and required building setbacks, and natural landmarks.
As-Built Surveying
As-built surveys are needed to record variations from original Engineering plans to what is actually built. As-built surveys are required by many agencies to prove the location of a structure at a point in time as well as the actual locations of underground improvements.
Geographical Surveys
Topographic Surveys are used to identify and map the contours of the ground and existing features on the surface of the earth or slightly above or below the earth's surface (i.e. trees, buildings, streets, walkways, manholes, utility poles, retaining walls, etc.).
Acreage Surveys
A property boundary survey according to the description in the recorded deed. Rural acreage surveys also include surveys of new parcels to be created. The description of the existing parcel surveyed and/or the new property boundary is included on the drawing and Certification.
Tree Location Surveys
This type of survey is conducted to physically locate trees, their type and size on a parcel of land. Used to help in the design of projects to preserve certain trees that may enhance the appearance of the final product or to determine how many trees will be affected by the development.
Complete AutoCAD Drafting
AutoCAD drafters are professionals that use computer-aided design (CAD) software for technical drawings and maps used in the production and construction of complex objects and structures. Bohanon and Associates is proud to offer comprehensive AutoCAD drafting on our products.
Why Choose Us?
Jimmy Bohanon has been providing surveys in the Ocala area since 1996. Jimmy and his key personnel have over 45 years combined experience.
Online survey ordering is provided for the convenience of all our customers. You may always call us directly if you have questions, or you can Order a Survey or Request an Estimate.
We pride ourselves on our convenience, service, affordability, and work ethic. We always appreciate constructive feedback from our customers and genuinely feel that it helps to make us a better organization.